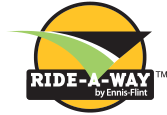 Ride-A-Way™ Corridor Treatment With Little To Low Vehicle Traffic
Ride-A-Way is an epoxy-modified acrylic waterborne coating specifically designed for the colorization of preferential lanes on streets and highways. It has a balance of properties to ensure adhesion while providing excellent durability and color stability. Skid resistant, environmentally safe and available in a variety of colors, Ride-A-Way coatings are easy to apply on asphalt and concrete pavement surfaces. Now gaining greater momentum in North America, bike lanes and bus lanes are incorporated into state, regional, and local transportation plans due to the user demand for a balanced, multimodal transportation network that meets the needs of all roadway users, with safety as the number one priority.
Download complete specifications here.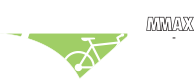 CycleGrip® MMAX Corridor Treatment With Low To High Vehicle Traffic
CycleGrip MMAX is a specialized bike lane treatment system that conveniently combines state-of-the-art methyl methacrylate resins with hard-wearing aggregate and premium pigments to deliver an extremely durable, highly visible and color stable lane delineation treatment that meets the non-slip requirements needed for cyclists. CycleGrip MMAX can be used to delineate bike lanes and increase bicycle lane presence in applications such as, but not limited to, corridor treatment along the length of a bike lane or cycle track, especially at areas where bicycle and vehicular conflict are expected and added safety is needed.
Durable | Color stable | Fast back to traffic | Non-slip surface
Easy to apply; pre-packaged for on-site mixing and convenience FHWA/MUTCD-compliant bike lane green color
Each CycleGrip MMAX kit includes the resin, aggregate, and catalyst. Supplied in a 5-gallon pail, allowing room for easy mixing, CycleGrip MMAX mixes to 2.79 gallons and covers approximately 45-50 sq. ft. @ 90 mils build thickness.
Download complete specifications here.

PreMark® Spot Treatments, Intersections, Bike Boxes, And Bike Panels With Heavy-Duty Vehicle Traffic
PreMark is a durable preformed thermoplastic marking material engineered for use in high-traffic areas subjected to vehicular traffic and lasts 6 to 8 times longer than paint. The material is pre-cut and ready to use out of the box for simple application with a propane heat torch. The two colors of material are interconnected, allowing the user to easily handle and position the marking prior to heating. The E-F Bike Lane Green portion is available with ViziGrip® as well as non-beaded, high skid surface enhancement. Solid colored 2' x 3' sheets can be used to fill in areas around the bike box or panels.
Download product brochure here.
Download complete specifications here.